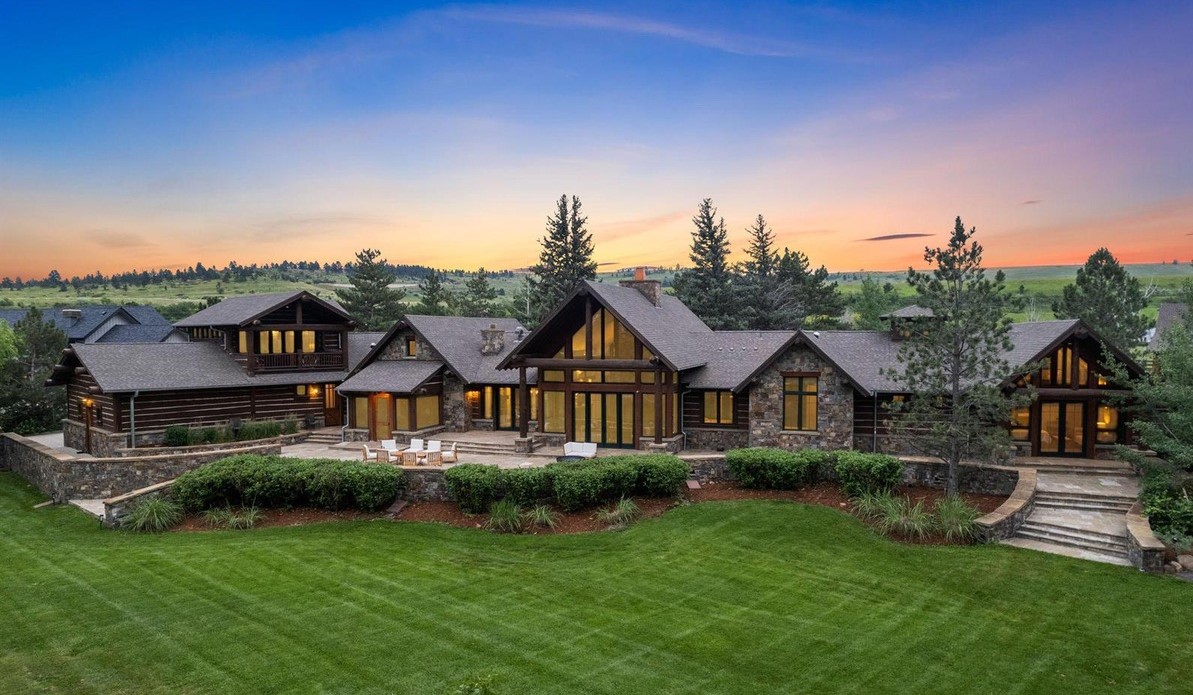 Proudly serving Flagstaff and surrounding areas since 2006.
Buying a home is one of the biggest investments that you will ever make! That's probably why you are looking for a Certified and Experienced Home Inspector. Shopping around for the cheapest price could be a Flagstaff homebuyer's most costly mistake. You get what you pay for, and it could cost a lot of money down the line. Always do your research independently on inspectors and realtors. Never use a suggested Realtors Inspector unless they offer three Inspectors! Could be the infamous buddy system.
Aspen Home Inspections, located in Flagstaff Arizona, has over 20 years of experience in the industry. While the home you have selected may appear to be just what you're looking for, how can you be sure there aren't potentially serious unknown defects which can make your investment a costly one in the future?
We thoroughly inspect all major components of your property to expose unknown visual defects and advise you about future maintenance about your home. We will give you the valuable information you need to make an informed decision.
Call now for a FREE NO OBLIGATION QUOTE!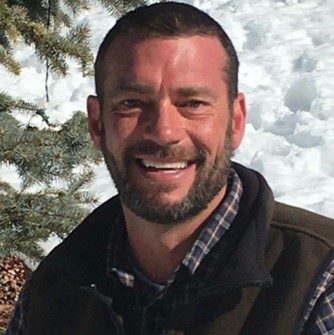 Scott Hartfield
Certified Home Inspector
Licensed, Bonded, Insured
State of AZ Certification #45340
Graduate, Arizona School of Real Estate and Business
Member, Northern Arizona Association of Realtors
Service Areas
Flagstaff
Winslow
Williams
Camp Verde
Sedona
Parks, AZ
Munds Park
Camp Verde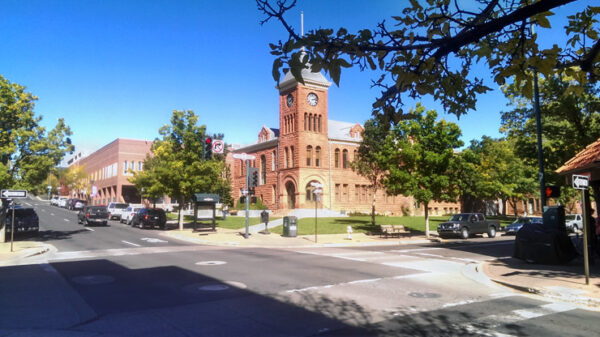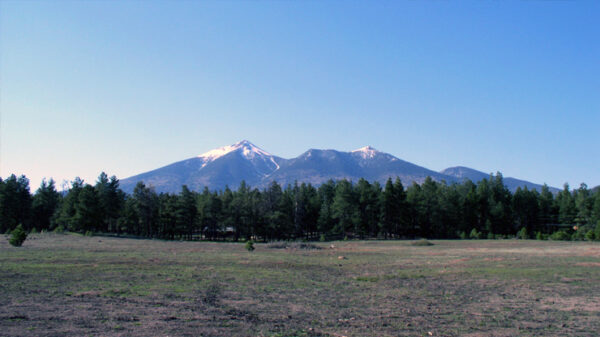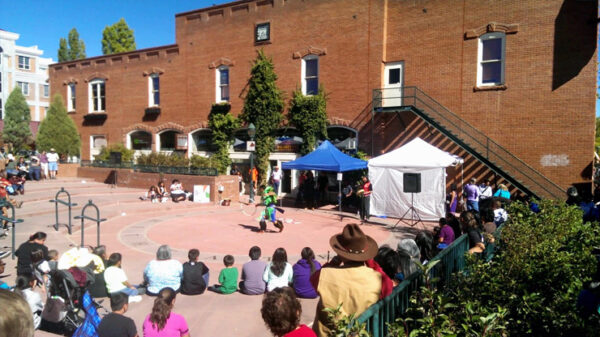 Thoroughness
Aspen Home Inspections is proud of our reputation for thoroughness. We believe that a half-hearted inspection serves no one well. By scheduling the proper amount of time for each inspection, we are able to ensure the attention required to conduct a proper inspection. The reputation of our business is at stake with every assignment. Problems that are found are not magnified, nor are they minimized, they are identified and put into proper perspective.
Objectivity
Objectivity is the key to the whole job. Honest, impartial inspections are possible because there are no ties with any other businesses associated with home construction or real estate. Impartiality is essential to our reputation. Remember, we work for you.
Personal Attention And Guidance
The buyer is welcome and encouraged to attend the inspection. In addition to the inspection, the inspector will teach you how the home works, explain unfamiliar systems, suggest maintenance procedures and point out ways to correct problems. Questions about home maintenance and systems are always welcome during and after the inspection.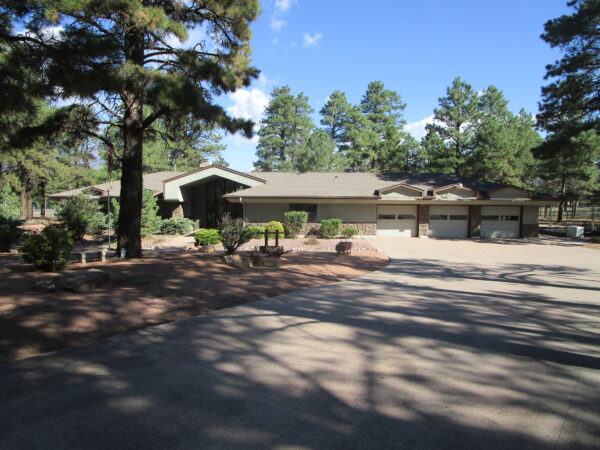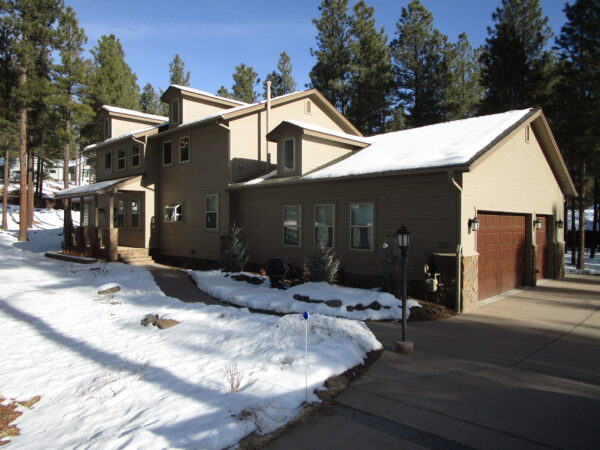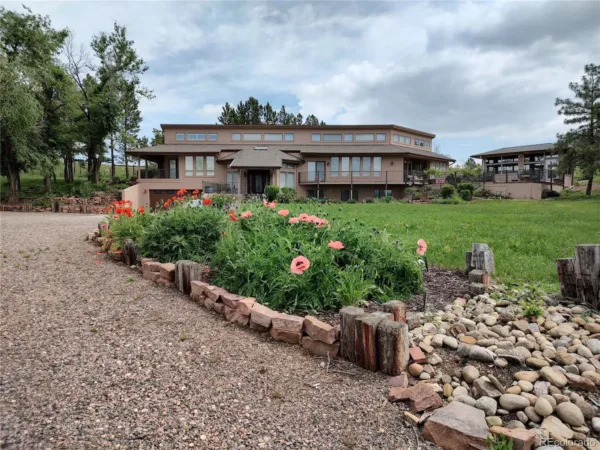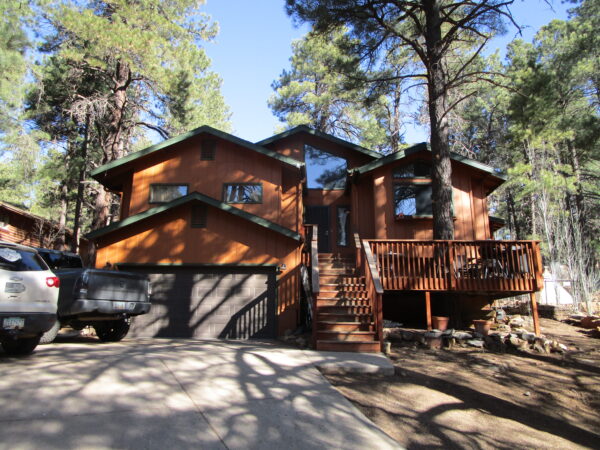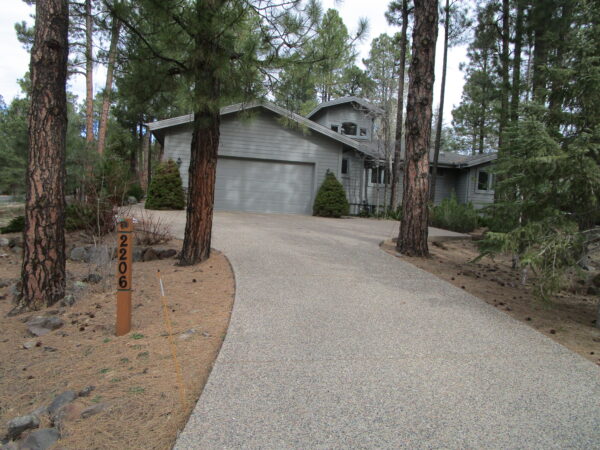 Our detailed, professional home inspection services include:
Roofing: Chimneys, Exhausts, Sky Lights, Roof Condition, Exhaust Pipes, Flashings

Exterior: Gutters/Downspouts, Fascia, Grading, Wall Surfaces, Porches/Decks

Structure: Footings, Foundations, Walls, Floor Sills, Beams and Joists, Crawl Space Conditions

Heating and Cooling Systems: Distribution and Plumbing

Insulation: Including Attics, Windows, Basements, and Crawlspaces

Interior: Floors, Walls, Ceilings, Stairs, and Fixtures

Plumbing: Supply, Drain Pipes, Insulation, Supports, and All Fixtures

Electrical: Distribution Panels, Sub Panels, Wiring, Correct Grounding, and GFCI
A professional home inspection provides the buyer with a clear and unbiased evaluation of the physical condition of the home in order to make a well-informed decision and and opportunity to address any issues the home may have.
Full Definition and Scope of our Inspections
Every year we help hundreds of clients in Flagstaff and surrounding areas save thousands of dollars by finding and exposing conditions that can seriously threaten property value, and even more significant, the safety of the occupants.
You'll have piece of mind, knowing that an experienced professional home inspector has examined every component of your home. My job is to objectively evaluate the condition of the home and to look out for your best interests. A thorough, detailed, clearly written report and well illustrated with crisp color photos will point out any problem areas, and will usually be available the same day as the inspection. Our reports are also written with the latest State of the Art inspection software.
Testimonials
Scott was great. He went by the property before his inspection time and was able to identify possible terminate damage. Because of that attention to detail, I had a terminate inspection done at the same time and was able to include treatment in my offer. Scott arrived early and spent a good amount of time walking me through all the concerns with the property. Because I was purchasing it from out of tow,n it was very helpful to have Scott available to reinspect twice. He saved me a couple trips up from Phoenix. His report was easy to read and the photos were helpful.

Scott's knowledge, work ethic, and customer service exceeded my expectations.
If you are an out of state home buyer for a property in Flagstaff and the surrounding communities and need a through home inspection done promptly with a inspection report that is easy to read with very specific information telling you all you need to know on the condition of the property, eg, possible code violations, broken equipment, electrical hazards, insulation concerns etc. Given the depth of his Inspection Report I found his fee very reasonable.

I recommend him highly particularly to out of town home buyers.
Scott is amazing! He was the home inspector when I sold my house and then I immediately called him right back when I was purchasing my new home. He's incredibly detail oriented. The stuff he'd found blew me away. Super professional and his communication is top notch. I'll be referring him on an ongoing basis to anyone I know looking to purchase a home. Cheers Scott!
Scott did a great job inspecting the property that we are considering. He pointed out even small details that we would have never have thought to consider. Very professional and highly recommended!
I was referred from realtor friend who lives in Flagstaff to Aspen Home Inspections. Talked to Scott over the phone and told him my situation. I basically live in Alaska and needed a home inspection done for a home sale. He was able to handle everything for me without me talking another trip down to Arizona. Great service he was knowlegable and my home sold with minor repairs needed. I would defenitly recommend Scott with Aspen Homes to anyone.

Thanks again!!!!
A great, friendly, responsive company. Clear, detailed report and everything was done in a timely manner, for a decent price-even slightly less expensive than other companies around town. I would definitely recommend Aspen Home Inspections.
I recently used Scott for an inspection of bank owned home. It was forclosed on, and sat vacant for a year. As anyone should be, I was weary of issues with the house considering it's history. I called Scott for the home inspection. He was able to schedule it quickly, complete the inspection within 2 days of calling and had the inspection report to me by that weekend. I consider my construction knowledge to be above avarage, I am thankful I had Scott there for the inspection. He was able to see numerous problems and areas of concern I had walked right by. I was lucky enough to be present during the inpection and had the opportunity to ask Scott specific questions on issues he found. He was very knowledgable on all aspects of building construction, maintenace and repair. Once I read over the report I had a few questions on some of the items in regards to ways of repairing. A quick phone call and conversation with Scott answered all of my questions.

Would highly recommend. He goes above and beyond the normal duties of a home inspector.